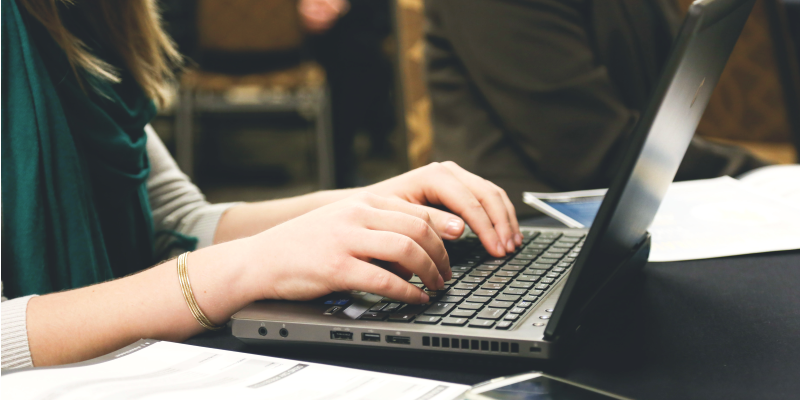 Temat candidate experience w branży HR jest obecny od co najmniej kilku lat. Wielu HR-owców zgadza się co do tego, że o kandydatów w procesie rekrutacji warto dbać i wie, że pozytywne doświadczenia wyniesione ze spotkań z pracodawcami mogą zaowocować dobrymi opiniami na temat firmy, a doświadczenia negatywne – wyrządzić jej wiele szkody.
Dlatego firmy, które dbają o doświadczenia kandydatów w procesie rekrutacji decydują się pójść krok dalej i zbadać candidate experience, czyli przeprowadzić badanie kandydatów aplikujących do firmy. Kilka argumentów za przeprowadzeniem badania, znajdziesz tutaj. Zauważyłam jednak, że w trakcie moich rozmów z HR przewija się kilka obaw i barier związanych z tym badaniem. Zebrałam je poniżej, zobaczcie najczęściej pojawiające się mity na temat badania candidate experience i jak można na nie odpowiedzieć.
1. Dbamy o doświadczenia kandydatów i dobrze ich traktujemy, więc nie potrzebujemy przeprowadzać badania
Jest bardzo duża szansa, że w firmie w której pracujesz wielu osobom zależy na tym, aby dobrze traktować kandydatów. Uważa tak, aż ¾ badanych regularnie przez eRecruiter firm (wyniki ostatniej edycji badania możesz pobrać tutaj ). Czym innym jednak dobre chęci, a czym innym ich realizacja. Wiele firm "generalnie" dba o kandydatów. Jednocześnie często prowadzą dużą liczbę rekrutacji na raz (i nie zawsze mają wystarczającą ilość czasu, aby utrzymywać z kandydatami bieżący kontakt), procesy prowadzi dla nich kilku rekruterów (czy wszyscy zapewniają kandydatom podobny standard traktowania kandydatów?), a na dalszych etapach zaangażowanych jest wielu przedstawicieli biznesu (czy oni również wiedzą jakich zachowań oczekują obecnie kandydaci)? To wszystko sprawia, że dobre samopoczucie pracodawców nieco rozmija się z tym, co uważają kandydaci – jedynie 27% z nich twierdzi obecnie, że pracodawcy naprawdę dbają o relacje z kandydatami. Jak wyglądałby ten wynik w odniesieniu do Twojej firmy?
2. Chcemy, aby nasi kandydaci czuli się wyjątkowo podczas procesu aplikowania do naszej firmy, więc zapewniamy im wyjątkowe doznania.
Niektóre firmy w spełnianiu oczekiwań kandydatów idą bardzo daleko. Całodzienny warsztat dla kandydatów wypełniony dobrą zabawą? Proszę bardzo. Dowożenie kandydatów na spotkanie limuzyną? Też znam takie przypadki. Można oczywiście pójść w tą stronę, jest to na pewno przejaw gotowości do wyjątkowego potraktowania kandydatów. Warto jednak upewnić się, że jesteśmy już w momencie, w którym przyszła pora na tego typu działania spod znaku "wow", a wiele innych zachowań, których doświadczają kandydaci (a często sprowadzają się one do tego, co kandydaci rozumieją pod hasłem "okazywanie szacunku" oraz "profesjonalny proces rekrutacji") jest już dobrze zakorzenionym standardem w naszej organizacji.
3. Nikt nie weźmie udziału w naszym badaniu, bo kandydaci nie mają czasu, ani ochoty na takie badania
Zdarza sie, że przedstawiciele HR uważają, że sprawa nie jest warta zachodu, bo ciężko będzie zebrać wystarczającą liczbę odpowiedzi od kandydatów. Z mojego doświadczenia wynika, że nie jest to problemem, o ile odwołamy się do odpowiedniej motywacji kandydatów. I podpowiem tutaj, że absolutnie nie będą nią nagrody w zamian za udział w badaniu. Kuszenie nagrodami mogłyby wręcz wypaczyć wyniki i wpłynąć na przekazywane przez kandydatów odpowiedzi. A przecież zależy nam na zebraniu szczerych opini.
4. Czeka nas tylko hejt.
Być może firma, która spodziewa się jedynie negatywnych opinii od kandydatów czuje, że są obszary, w których kandydaci mają powody do niezadowolenia. Być może lepiej uznać, że nadeszła właśnie pora, aby się z tymi odczuciami zmierzyć. Myślę, że dużo lepiej jest dać kandydatom przestrzeń do wyrażenia takich opinii w badaniu candidate experience niż na forach i stronach w sieci z opiniami o pracodawcach. Poza tym, naprawdę, nigdy nie jest tak źle, żeby czekał Was tylko hejt. Decydując się na przeprowadzenie badania candidate experience masz szansę dowiedzieć się, które elementy procesu rekrutacyjnego spotykają się z pozytywną oceną kandydatów, a które z nich wymagają najpilniejszej poprawy.
5. Nie będziemy wiedzieć co zrobić z wynikami badania candidate experience
To normalne, że pracodawca decydując się na przeprowadzenie badania i zapoznając z jego wynikami (np. z oczekiwaniami kandydatów co do bardziej precyzyjnego zaprezentowania charakteru pracy na danym stanowisku podczas rekrutacji) może nie być pewien jak na nie odpowiedzieć. Rolą firmy, która wspiera pracodawcę w realizacji takiego badania jest przedstawić jasne rekomendacje w zakresie dalszych kroków po badaniu. A jeśli nie są one oczywiste, możliwe jest również zaprojektowanie warsztatu wspólnie z zespołem HR, który pozwoli takie rozwiązania wypracować.
6. Przeprowadzenie badania candidate experience to długi (i drogi) proces
Zaprojektowanie badania candidate experience – dla firmy, która ma doświadczenie w jego wdrażaniu 😉 – nie jest skomplikowanym procesem. Od momentu rozpoczęcia rozmów do startu badania może upłynąć zaledwie tydzień. Wszystko zależy od tego jak dużo kandydatów chcemy objąć badaniem i…oczywiście od tego jak szybko pracodawca podejmuje konieczne do przeprowadzenia badania decyzje. A co do kosztów…Krótka rozmowa wystarczy, aby je oszacować. Jeśli jesteś zainteresowany, napisz: marta@greatdigital.pl 
Mam nadzieję, że powyższy post rozwiewa przynajmniej niektóre obawy związane z przeprowadzeniem badania candidate experience. Jeśli masz jeszcze jakieś, podziel się nimi w komentarzu lub mailowo. Zastanowimy się wspólnie jak możemy je rozwiać.
O tym, jak może wyglądać Twoje badanie candidate experience przeprowadzone przy wsparciu Great Digital, możesz dowiedzieć się więcej pisząc: info (at) greatdigital.pl
PS. A jeśli spodobał Ci się ten artykuł, możesz udostępnić go w wybranym serwisie społecznościowym i razem z nami szerzyć wiedzę na temat badań candidate experience 🙂 Dzięki za pomoc!